At Creative Minds Child Development Center, we understand that enrollment and orientation is an important aspect of building solid foundations for an ongoing relationship with children and their families. It is an important opportunity for sharing of information between the school, the child and their family. We want to reassure families that their child will be safe, happy and well cared for and they will want to know that those entrusted with the care of their child are capable, knowledgeable, caring, trustworthy, honest and reliable.
We are happy to take inquiries and provide a tour at any time of the day so you can see we are always providing the same high quality of care. If you have any specific requirements to discuss please call to arrange a time to visit where we can ensure we have special time set aside to provide you with our full attention.
We are here to help you through this very important process, making it as easy and informative as possible. Choosing a childcare facility is a very important decision and we want you to feel confident that we're the right choice.
Enrolling with our program is simple. Here's how to start:
Step 1 – Check Enrollment Availability
If you are interested in enrolling your child at Creative Minds, please contact our school at 281-313-6463. Have your questions ready, as we are excited to learn more about your family's needs and how we can help to support them.
Step 2 – Schedule a Tour of the Center
If we sound like the kind of place where you want your child to learn and grow, schedule a tour of the facility to see everything we have to offer your family. You will learn more about the policies and procedures along with the philosophy and goals of our center. Once you're here, you'll understand why our program is the best option to prepare your child for school and for life.
Step 3 – Register with the school to enroll.
If you've already visited us and want to enroll, please contact us at 281-313-6463 to register and secure a placement for your child.
LATEST NEWS: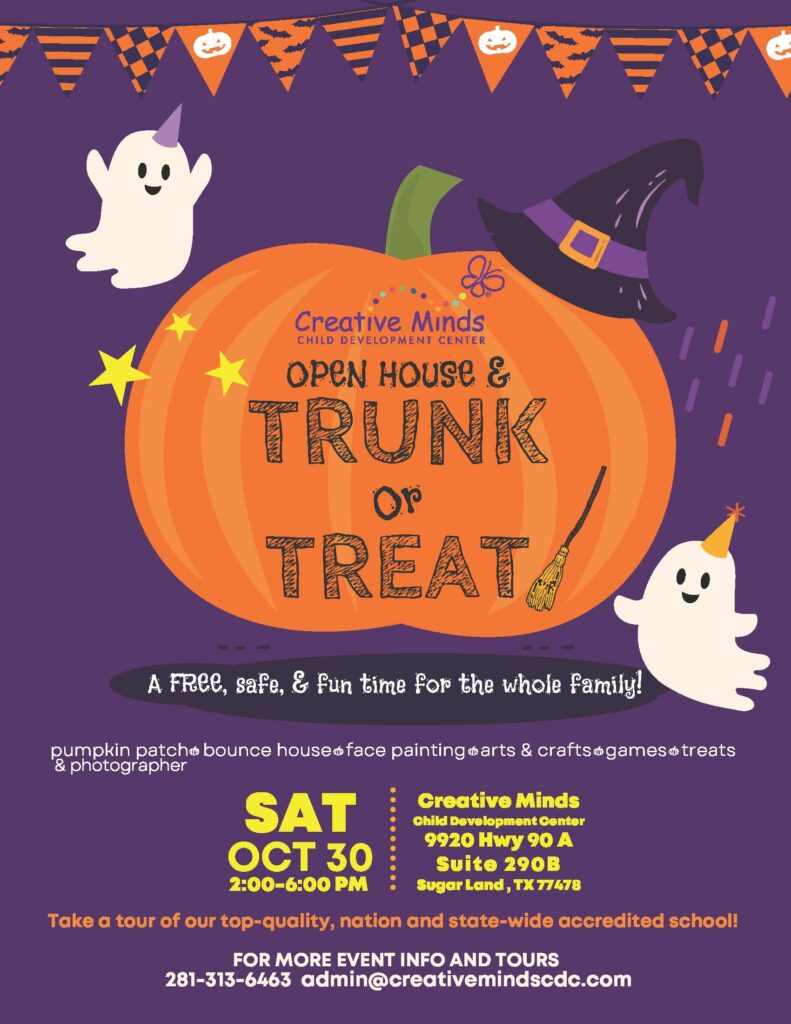 We know you're going to love our school and we can't wait to meet you.
Call Us at 281-313-6463